By Poet Wolfe
When my aunt and I arrived the morning of her signing, Melba's had fallen into a state of chaos. My aunt cleaned the children's reading center as I stacked Jesmyn Ward's book Sing, Unburied, Sing one on top of the other until there were castles of books on the customer table. Workers were doing their typical tasks like frying chicken and donut holes, restocking the Coca-Cola and ice cream machine, sweeping and mopping the floors. Old school New Orleans music played on the intercom, interrupting the swishing of washer machines coming from Wash World next door.
Near the table I was sitting at, workers greeted regular customers like old friends as daiquiris spun quickly behind them like colorful broken clocks. Jesmyn Ward walked in the restaurant at exactly twelve o'clock. Her slick black curly hair was gathered into two braids that met at the top of her head. She greeted everyone with a youthful smile. Although she is forty-two, Ward looked as if she might have traveled back in time fifteen years that morning--she looked nothing her actual age. The moment she sat down, customers had already begun grabbing books and asking her to sign them to their name or their daughter's or son's. As my aunt was talking to Ward, she casually slipped the question if I could interview her. Ward smiled at me and said that she would love to answer questions in between signing books. Little did she know that the opportunity to interview her had fallen in my hands just two days before. While my aunt and I were talking a couple of days before, she had briefly mentioned that Jesmyn Ward would be coming to sign books at her and my uncle's restaurant Melba's. I knew this was an opportunity that I couldn't pass up. Before I could ask, my aunt had already offered to bring me to the restaurant for an interview.
Like most artists, Jesmyn Ward has been writing years before finally entering into the public eye. In fact, it took a decade before she was even published, but despite her publication, her work received little attention at first. Ward had faced so many rejections that she considered following the reliable path of becoming a lawyer or doctor. However, she gave the best advice that not only applies to writers, but artists as well: have persistence.
In the end, there is no reliable and direct path to becoming an artist. It is the artist's job to build his or her own path. Instead of giving up, Ward used her rejections as motivation to keep writing and keep submitting work. In his book On Writing, Stephen King writes that every time he was rejected, he would hang his rejection up on the wall, so much to the point that he had to replace the nail with a spike. Nonetheless, he kept on writing. In her own words, Ward discussed with me her journey of hanging rejections on her wall and following her path of persistence.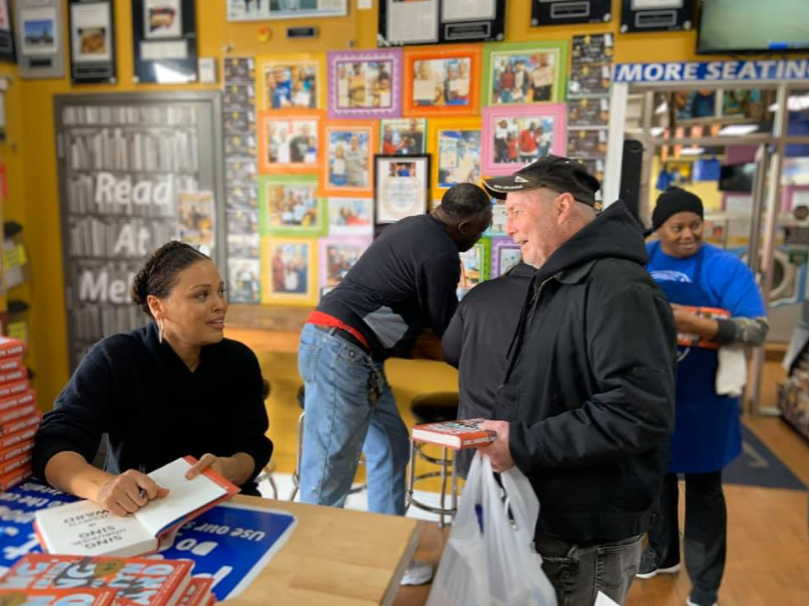 Photo by Poet Wolfe
Wolfe: Your writing goes head on to places you grew up in, as well as the struggles you and your family have faced. Why do you choose to delve into settings and topics in your fiction that you have been surrounded by, despite the trauma and hardships that went along with them?
Ward: I think one of the reasons I write about people in my community or members of my family is because I love them so much. Part of what is motivating me to write about them is that love and the fact that I feel like their voices have been silenced in some ways. I feel like the people I write about and come from are often talked about in really superficial ways, but never allowed to talk. And then, two, I have this voice and I have this platform. I feel a sense of responsibility to write about the people I write about. If I speak, some people might listen, some people in positions of power might listen.
Wolfe: What does your writing process look like?
Ward: I write five days a week. I try to write two hours a day. It depends on where I am in a project. When I am in the beginning, like when I am writing a rough draft, it's harder and comes a little bit slower to me and so it takes a bit more time to do. On those days, I just might write for two hours, but on the days when I'm working on a revision, then I can write for hours. Generally, I write from the beginning of a project to the end. I have friends that jump around, but I do not.
Wolfe: Did you experience a different perspective when writing a personal narrative like Men We Reaped compared to writing a fictional novel, despite the thematic similarities?
Ward: The process of writing the novels I have written is very different from the process of writing a memoir. I know there are other writers who are different, who want to plot everything out in their novels, like they know exactly what each character will do and when they will do it. I tried to write like that when I wrote my first novel, and figured out that wasn't what worked best for me, so I just threw all my outlines away and just wrote.
So for me, writing fiction is a process of discovery. It's about entering the world and figuring out who these people are and what that world is like as I write. Whereas with memoir, I realized early I had to outline my question, the question I was trying to answer from the very beginning because you have so much material to work with. I wasn't just writing about my life but my brother's life and my family's lives. I had to figure out beforehand the focus of the book.
Wolfe: As you stated in your NPR interview, you were heavily considering going into law school or nursing school, where success was guaranteed. There is no direct path for artists, so what drove you to go on the more unreliable path than follow the reliable path?
Ward: I think in part that it was desperation. I reached a point where I just thought that maybe writing was something not meant for me. There was just this little voice that said, just try one more time. At the same time you are looking into going to medical school or figuring out another plan, just try this again one last time. That's what I did. I applied to a couple of different fellowships, and then I talked to my agent and she suggested submitting my first novel to really small companies. She asked if I would be okay with her submitting my novel to this really small publishing company in Chicago because they specialized in black fiction. I told her yes and she submitted the novel to that company and a couple of others. I filled out those applications and sent them in, and I got lucky. I stayed on that path long enough to the point I found something. Don't quit because when you quit, you take yourself out of the conversation--you take your work off of the table. You won't make it if you quit, but if you stick with it, you can get hundreds of rejections. You can get thousands of rejections, but if you stay in it long enough, you're going to find the person who looks at your work and wants to open a door for it. You only need one yes, and I wish someone had told me that when I thought about quitting.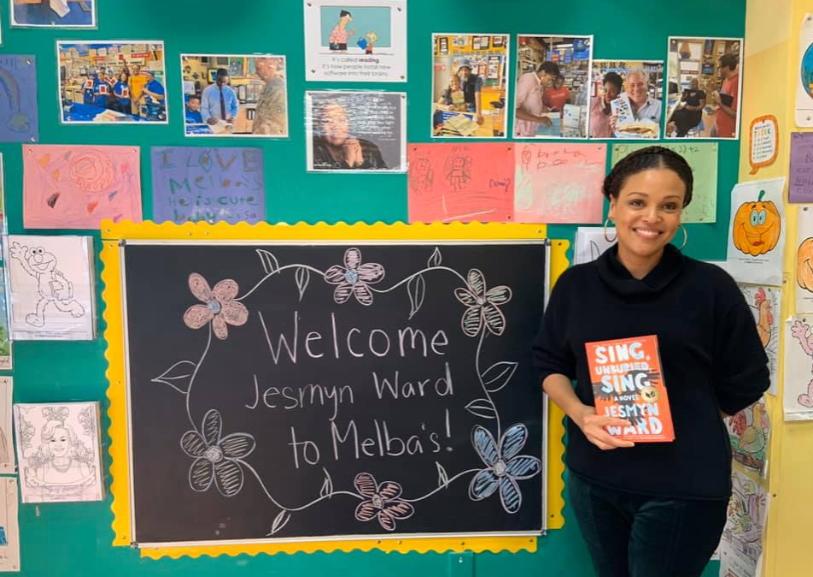 Photo by Poet Wolfe
Wolfe: How many years did it take you?
Ward: I seriously began to learn how to read as a writer and write on a steadier schedule when I was around 21. It took me a decade until I was published. And then after my first novel was published, nobody read it, nobody reviewed it. It was another five years until Salvage the Bones was published.
Wolfe: I suppose this was already mentioned in the previous question, but what advice would you give to aspiring writers?
Ward: Hang in there. As aspiring writers, you have to hold your end of the bargain. You have to do everything you can do to be the best writer you can be. You have to read and write and revise and read and write and revise, and keep doing that. Then, you have to submit your work, which is scary, but you have to submit it over and over and over again. You have to figure out a way to rave about what comes, deal with the rejection, and there is always a ton of rejection. I feel like that's true for writers whether they are aspiring writers or even writers that are in this phase of their career. You have to do the work and rave rejection and you have to persist. If you do those three things, you will find that person who will open a door for you and who will say yes, then after five hundred more rejections, you will find the next person who says yes. It can take a while. It doesn't come easily, unfortunately, but if you do the work and you are brave and foolish, then you will do it.