Photo by Emma Buttell
By Emma Buttell
The True Food Kitchen chain lives up to the hype it has been receiving around the United States. The New Orleans location opened up in the Warehouse District on September 25th, providing a tasteful spin on traditionally healthy foods. According to Eater New Orleans, True Food Kitchen has 28 locations that provide a menu with a wide range of options to satisfy even the pickiest eater.
Two of my friends and I went to have lunch at True Food Kitchen with no solid expectations. My first observation was its modern aesthetic, characterized by a green color theme that complimented the walls, which were covered in plants. There was no wait for a table, but there were many people scattered throughout the large dining space. The hostess and servers were all very friendly and eager to know if it was our first time there. The overall environment was laid back and casual.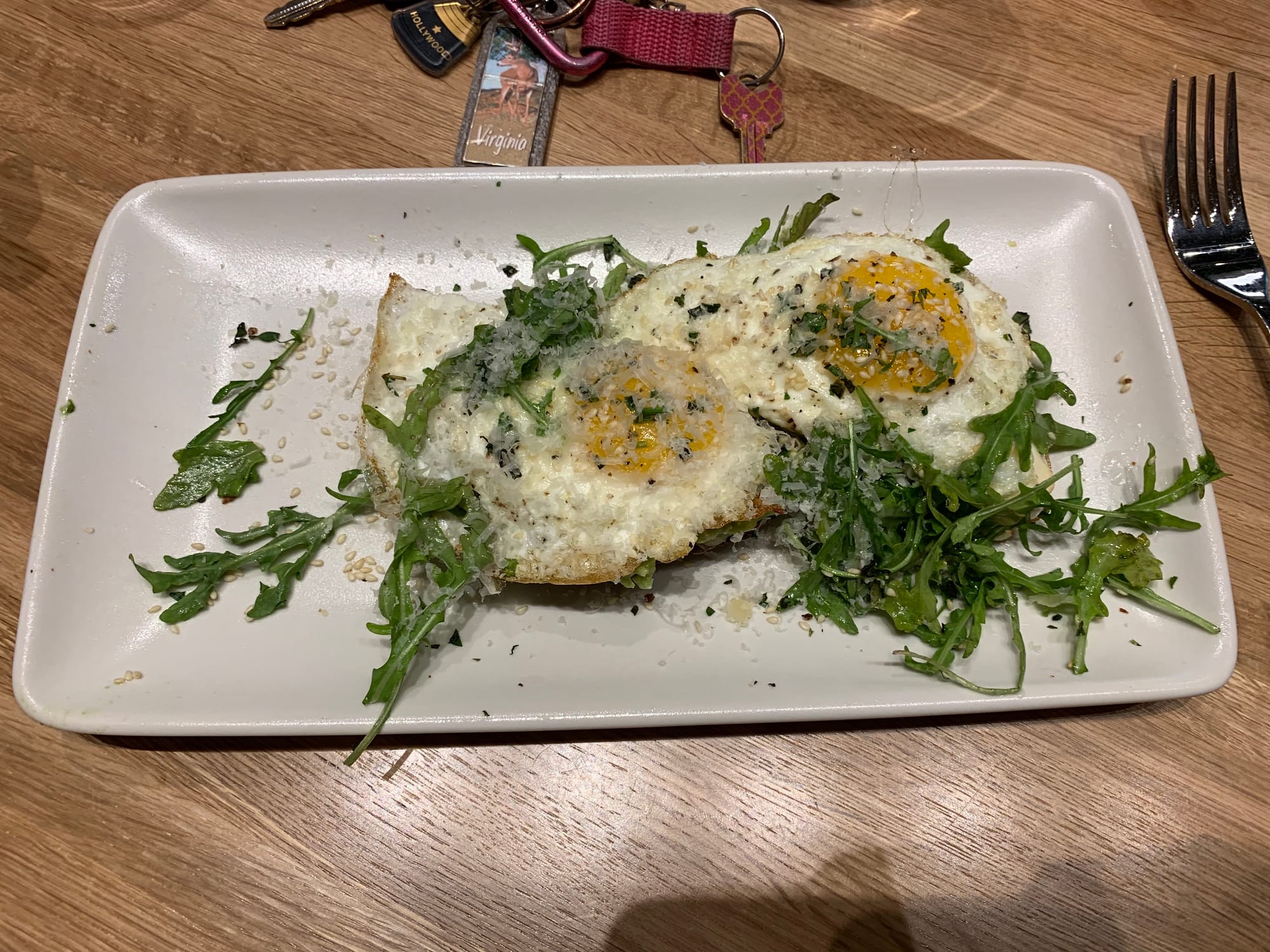 Photo by Emma Buttell
The menu given to us had a wide range of options, giving the impression that anyone could find something to eat there. There were three different drink sections and six different food sections. The menu was very flexible to accommodate vegans, vegetarians, and people who are gluten-free.
My friends and I all ordered different items so we could get a wide slice of the menu. For drinks, we received a Pomegranate Chia Limeade, a Sparkling Prickly Pear Tisane, and an iced coffee. The two fruit drinks had a very pretty display with a vibrant red color. The drinks were very refreshing and were a decent size for the price. For entrees, we ordered a grilled chicken avocado wrap, cauliflower polenta bowel, and avocado toast.
All the food was appealing to the eye, and even better to taste. The chicken wrap had a lemon oregano vinaigrette that added a surprising tang. The side of sweet potato hash that was served was a bit bland compared to the flavors present in the wrap. The cauliflower bowl was a vivid yellow color with an array of greens served on top. All the flavors worked well together, but it had a unique texture that was likely an acquired taste. The avocado toast was the simplest out of the three entrees but was packed with flavor. The arugula served on top gave it a peppery flavor that perfectly paired with the sesame seeds scattered on the fried eggs.
The food was very reasonably priced, and we all left feeling full. True Food Kitchen is a great option for anyone who wants to eat healthy food while not sacrificing taste. Eater New Orleans stated that Oprah Winfrey invested in the company and plans to continue to expand it in the next three years. Their goal is to use food that contains anti-inflammatory properties, which advances their mission of making food that makes people feel better, not worse. According to True Food Kitchen, Chef Robert McCormick's favorite ingredients to use are beets and butternut squash. They only use ingredients that are in season, meaning the menu is always changing.