Photos by Kayla Morrell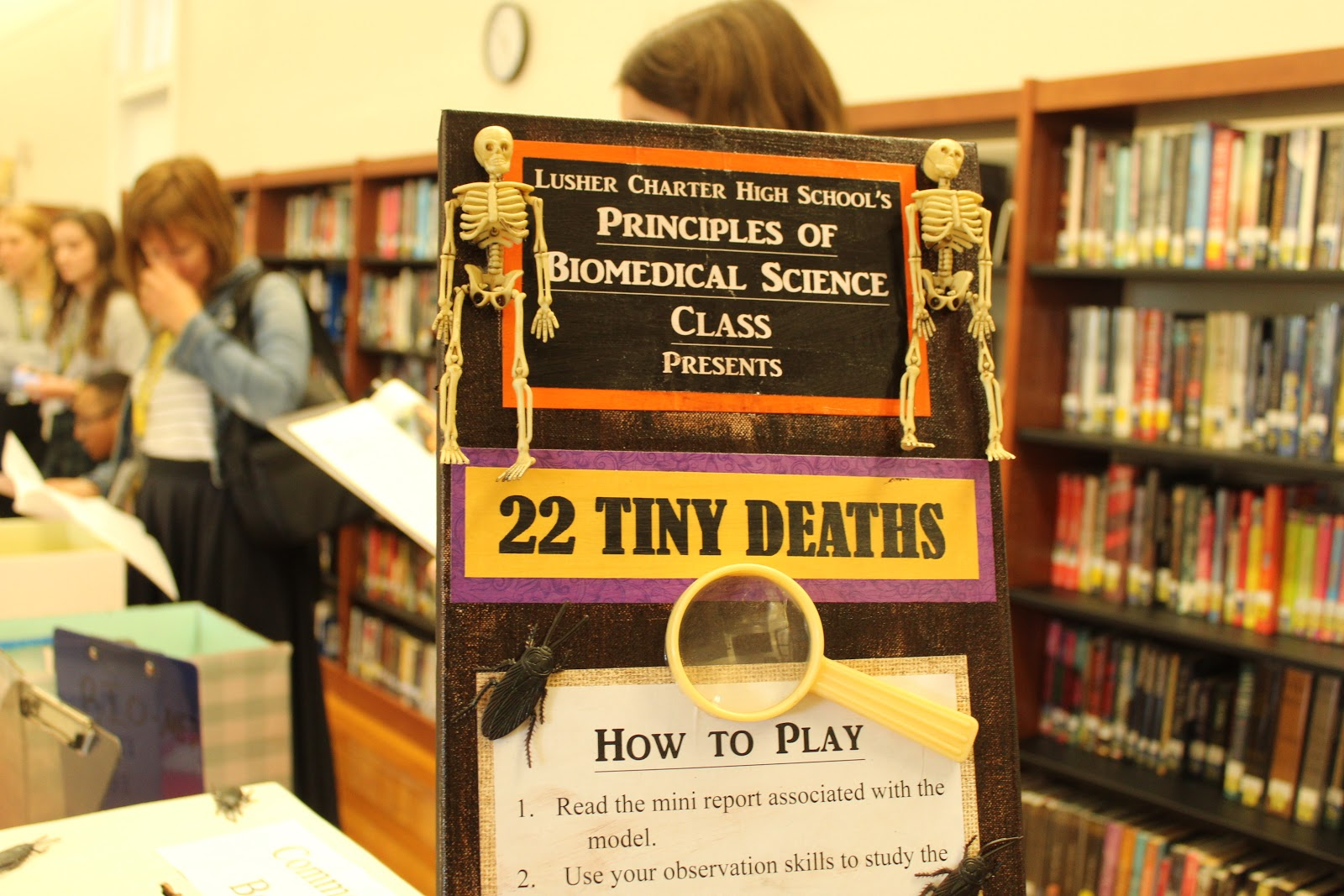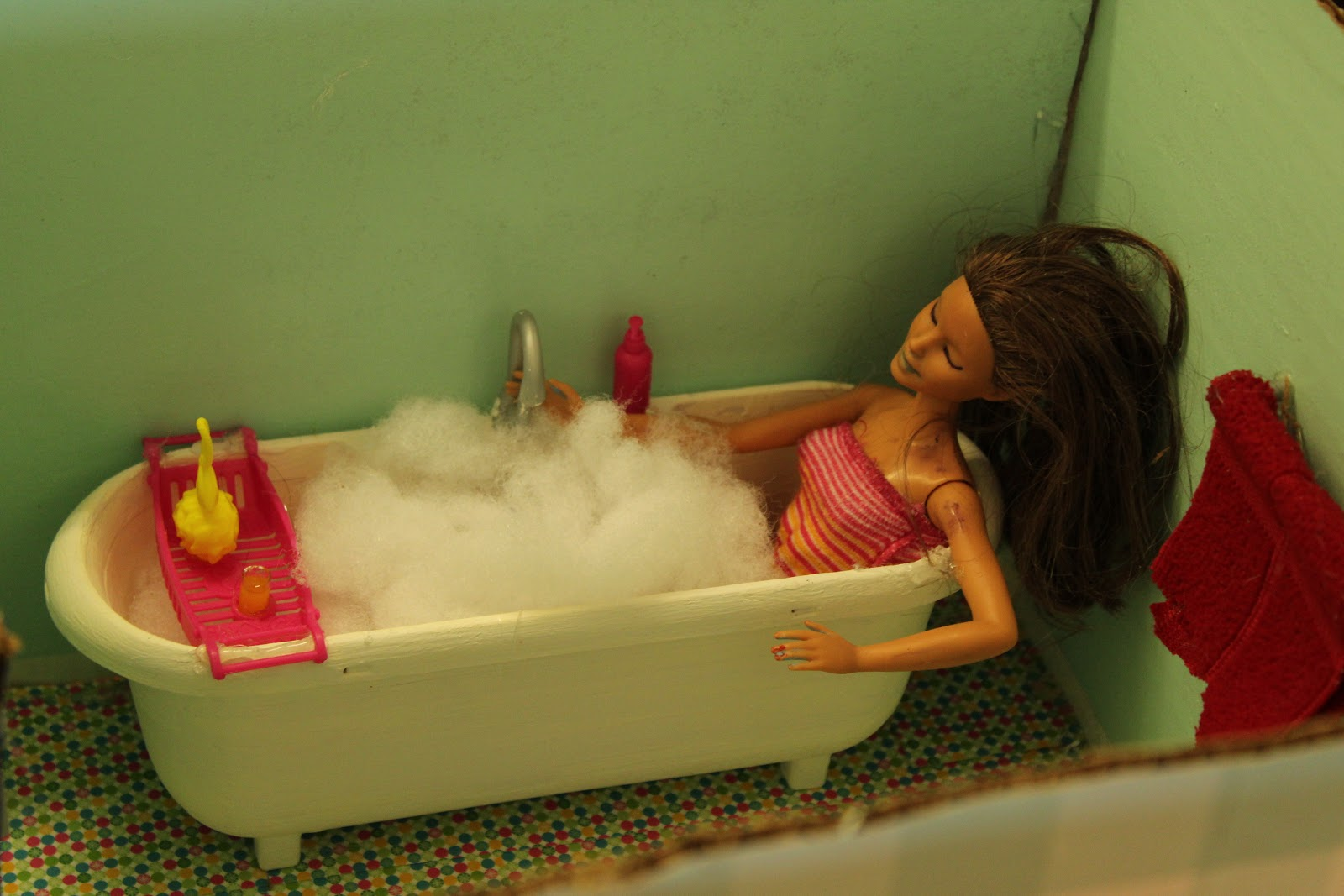 By Kayla Morrell
This year's level 1 Biomed class made 22 miniature crime scenes including four pages of background knowledge. Classes regularly went to the library at an available time to glance over it.
This project was based on the work of Francis Glessner Lee, a woman who studied explained deaths and decided to explore them from a new angle-- making mini-crime scenes. These models are used to help figure out deaths--in most cases, a murder.
Ms. Corb, Biomed teacher, designed the project. This is her first year having the kids design their own. In years past, she only had a lesson on it with experiments. According to Ms. Corb, "I don't have an exam for the first quarter. Instead, it is a major project grade. PBS students have to complete one group project per quarter--this was the first quarter's project." In the past, she had made them optional and used for extra credit.
Ms. Corb noted that her instructions were very strict and included many guidelines--for beneficial reasons. She was very intrigued and admired the work her students did. It wasn't just the crime scenes that needed to be met in the models but the background stories, too. That goes deep into a murder case, as well--the suspects, times, personal background, setting, and medical history. There can be reasons for death other than murder. That is why not every case for the project was, in fact, a murder.
The idea came to Ms. Corb when she realized she needed to include forensics into her teaching. She decided to teach it in a way she thought would be interesting for her class, so she researched ideas and came to Francis Glessner Lee. Corb said, "(She) made miniature versions of real crime scenes in order to help detectives solve cases without bias. Her 'Nutshell Studies of Unexplained Death' were so detailed and realistic that they became a large training tool for detectives--still used today!"
Ms. Corb took the time to make her own Nutshell, miniature crime scene, three years ago. She had a wonderful time doing it and loved the look. That is when she decided to have her classes make their own.
This way, students are learning that every detail is very important. Whether a knife was on the bed or dresser is something that goes into account when solving a murder. When students made these models, they had to make sure every small detail and where they put things contributed to their story. Students needed it all to make sense and to agree with the background story.
The model lesson also teaches a life lesson. Not every student will go into a career that involves solving a murder, but almost everyone will go into a job that holds them responsible for attention to detail.