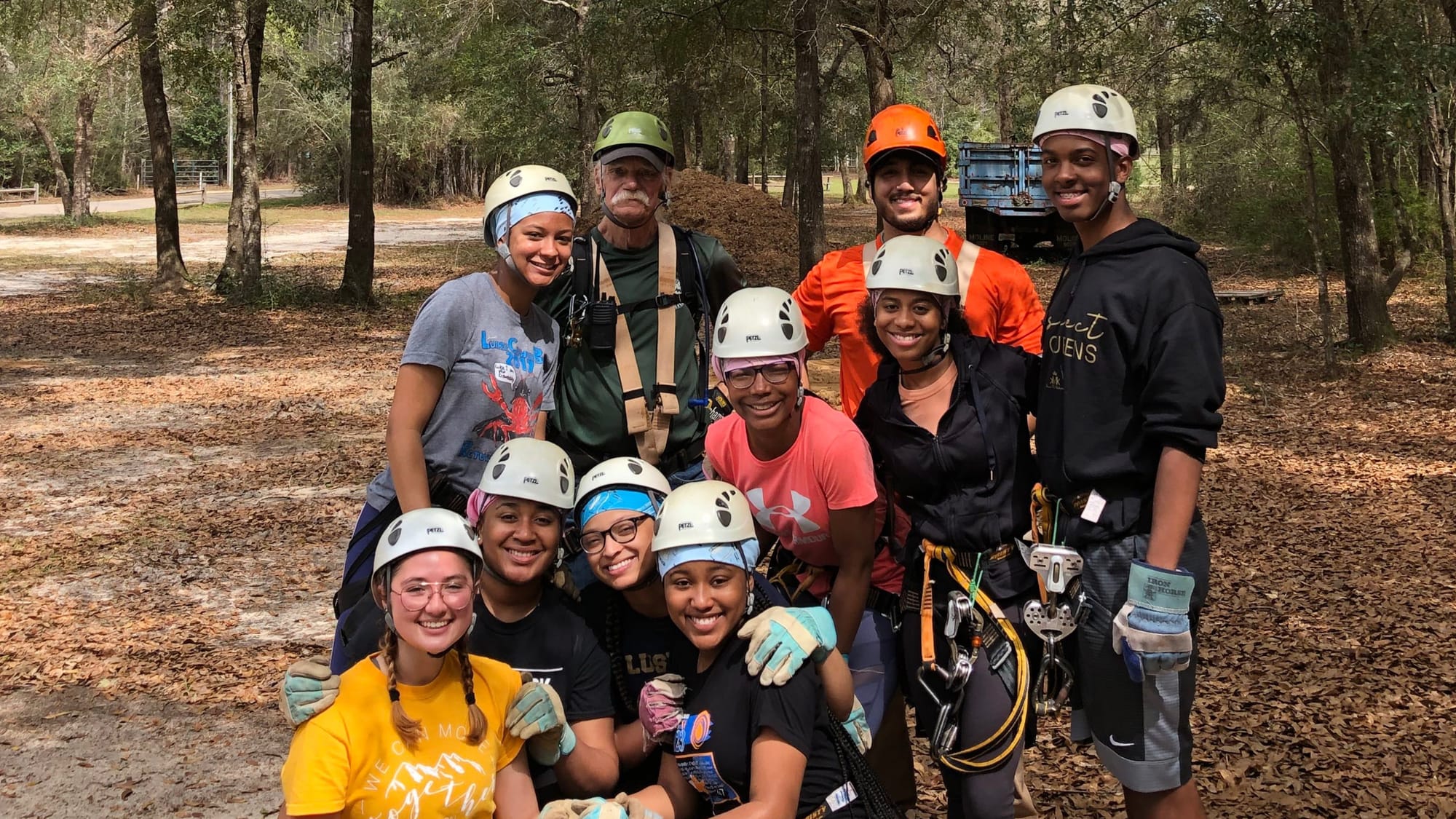 By Brionna Wilcher
At approximately 5 a.m. this morning, anybody driving past Lusher would have seen an overflow of seniors with two bags each waiting for the charter bus to arrive so we can load and head to our senior trip destination of Milton, Florida. About 15 minutes into the ride, the entire bus becomes silent--slumber has overtaken all the students. When everyone wakes up, we all jam along to some music and come up with our new senior catchphrase, "Vibrate higher." Upon our arrival at our campsite, we realize our cell phone service has gone out.
Despite the lack of connection with our friends and family back in New Orleans, senior Trip will go down as one of the most epic experiences that a Lusher class has ever experienced. Rather than the typical Disney World experience for a senior trip, we have a "senior week." During this week, we have a class dinner and a trip to the skating rink, followed by a three-day trip to Milton, Florida (a.k.a. the middle of nowhere). We finish our last activity in Florida with a day at Pensacola Beach and a trip to a local strip where we eat at various shops. Finally, we top off our experience with a superb lockin in the gym.
The first day of senior trip we go skating, keeping in mind that the class of 2019 does not have the best skaters the world has ever seen. Upon our arrival, immediately people begin to take off and fall and get back up and fall again. A huge group goes to the kiddy rink to attempt to learn how to skate for the first time while our more experienced seniors like Marcus Lewis and Elizabeth Woodfox breeze across the big rink. After our amazing time at the skating rink, we then have a short intermission before a spectacular class dinner where we sing happy birthday to all our March birthdays and everyone dresses in their most dapper and elegant outfits.
While in the campsite, Hannah Otis and others build the now-infamous Lusher Fort. Others like Nitzayah Schiller and Finn Phayer go canoeing through what we name the Big Beach and Jesus Beach. Additionally, while some are canoeing, others like Mitra Kubilay and Jazmine Marsalis go on a nine-course ziplining trek. One tradition we also hold onto every night is ending with a campfire and roasting marshmallows while playing man overboard and telling stories over the fire.