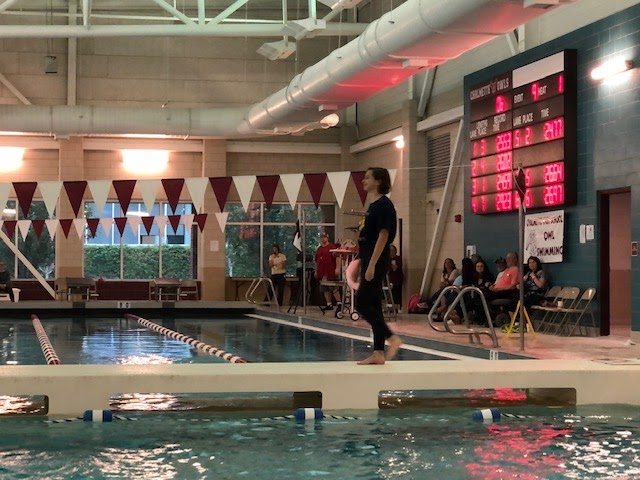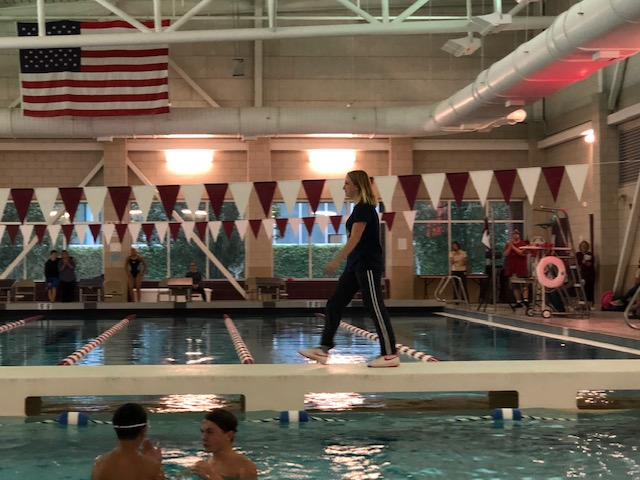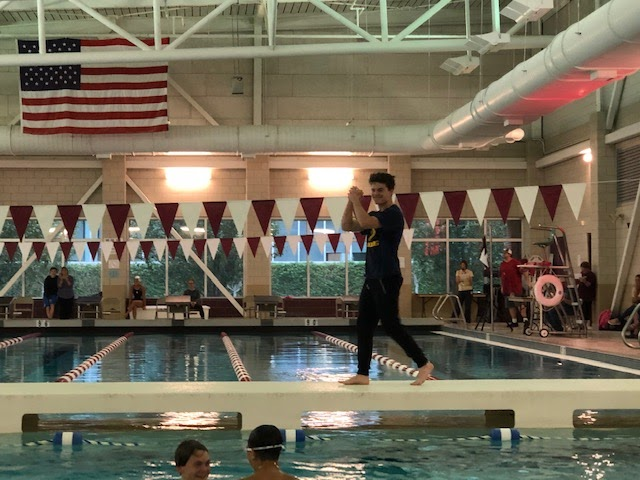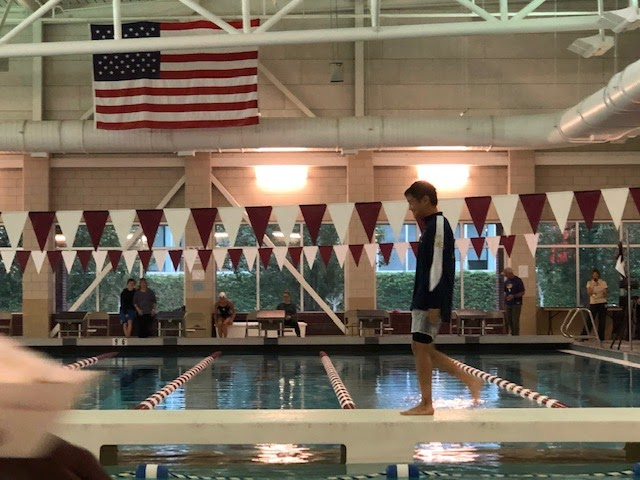 Photos by Charles Lowe
(Far left: Mia Bowman, middle left: Electra Pelias, middle right: Ben Wilkins, far right: Bryan Zhang)
Almost immediately into the second quarter, the Lusher Sea Lions took a trip east to Chalmette where they participated in another long but exciting swim meet.
This meet was unique in the sense that the graduating class of 2020 was surrounded with flowers and the air was filled with applause and cheers. This is an annual event that typically happens around the middle of the swim season that celebrates and recognizes the senior swimmers who've worked and trained hard to get to where they are.
There were four graduating swimmers from Lusher this year--Mia Bowman, Bryan Zhang, Electra Pelias, and Ben Wilkins. This year's team's captains were Bryan Zhang and Electra Pelias, and the co-captains were Ben Wilkins and Mia Bowman. All four individuals attended the state meet and have been swimming on the team all four years.
Ben Wilkins was also made a part of the Academic Team after maintaining a 4.0 GPA every year and qualifying for State his final year.
Congratulations to the senior swimmers and their hard work and perseverance.